with Iain Smith
Senior Vice President, Proserv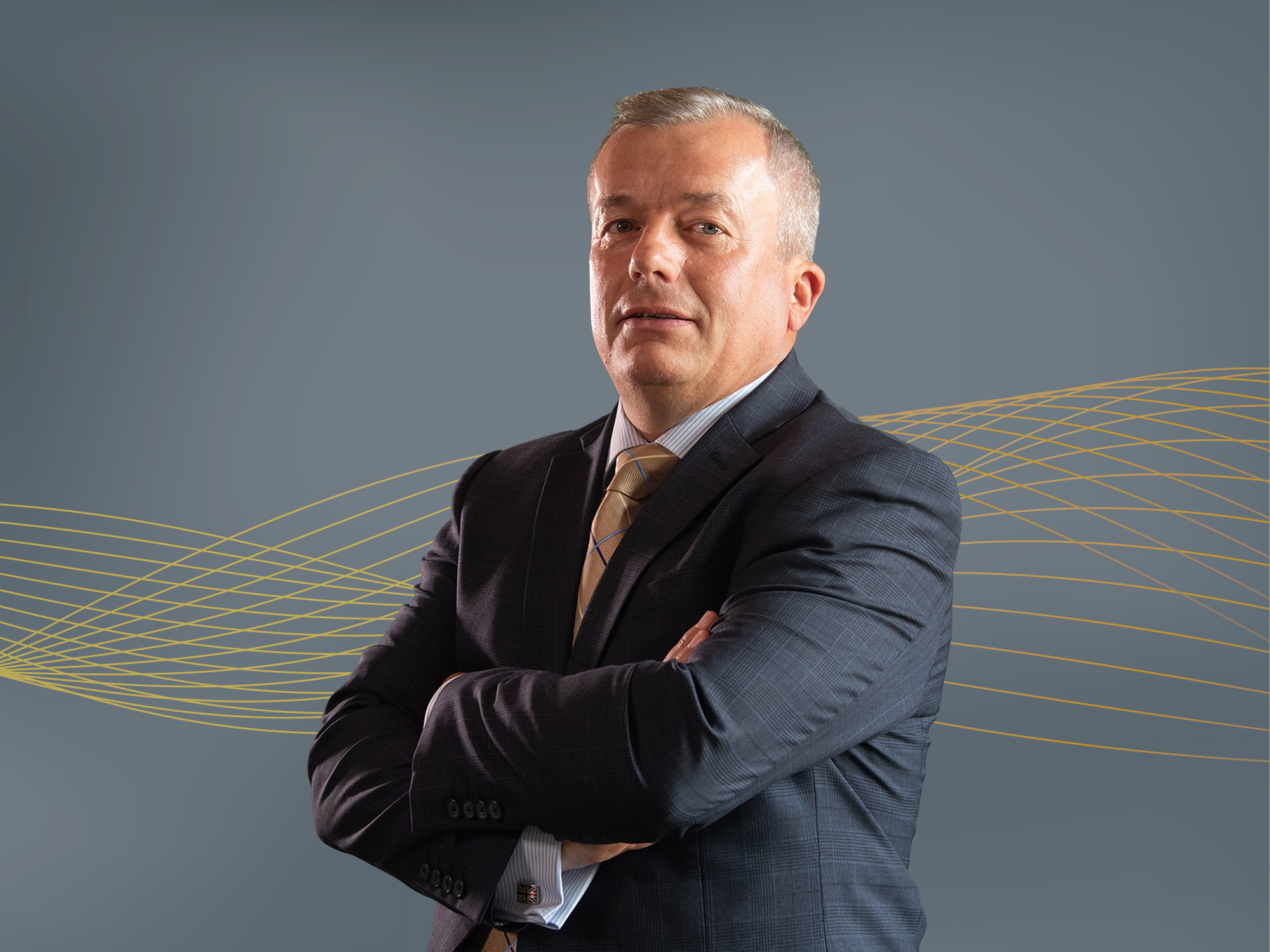 Tell us a bit about your organisation (who are you, where do you operate etc.)
Proserv is a global controls technology company with a 60-year heritage in independent, agnostic control system design, innovation and engineering, both topside and subsea. Our core aim via our solutions is to improve reliability, optimise performance and extend the life of critical infrastructure, right across the energy sector.
We operate around the globe, with 13 sites located through three continents with a significant footprint in the US, the UK, Norway, the Arabian Peninsula and a base in India.
What is keeping you busy currently? What large projects are you working on?
The past two years have been particularly strong for us, posting a record work backlog in 2022 – considering the wider global geopolitical headwinds, and the after effects of the pandemic, that is really exciting. We are winning big contracts in our areas of strength such as the Gulf of Mexico where, as one example, our recent collaboration with Trendsetter Engineering around high integrity pressure protection systems (HIPPS) has really resonated with the subsea market.
Our service business in the Middle East goes from strength to strength, through our work with national energy companies, while traditionally busy markets such as the North Sea, Norway and Southeast Asia continue to generate good activity for us.
What are some of the opportunities/challenges you see for your organisation in the future?
Identifying opportunity within industry challenges defines the Proserv modus operandi. That applies to the way we have built our controls offerings over decades, and that is exactly how we are now pivoting into offshore wind, using digital technology to deliver real-time intelligence and insights.
For instance, subsea cables and terminations represent a key challenge in offshore wind with faults and failures a major obstacle to the speed and success of its much-needed rollout, so we have innovated ECG™, a holistic subsea cable monitoring solution, to address this. As we look ahead, real-time performance optimisation and life extension for offshore wind farms are where we see future opportunity.
How would you describe the company culture? Do you have any specific shared values?
Our culture and how we work gravitate around building partnerships, engaging with and listening to the market, and always maintaining a flexible, independent approach to technology innovation and integration.
Proserv has a defined set of FRESH values that are intrinsic to what we do: they guide our teamwork, aspirations to excellence, our creativity, high service standards and how we reach out and communicate. Each year we run a FRESH Awards programme to acknowledge how our colleagues are exemplifying these values across the business.

As an organisation how is OEUK membership helping your business?
OEUK has a truly broad range of support and global industry recognition that provides us with multiple benefits from industry networking through to topical, relevant events and seminars bringing stakeholders together.
From a policy perspective alone, its advocacy of the North Sea Transition Deal certainly speaks to our own Proserv journey. OEUK recognises the value that the skills gained over decades in O&G can bring to the innovation and rollout of the technologies to drive and grow sustainable energy segments like offshore wind in the future.
Which OEUK event did you most enjoy and why?
We'd naturally have to say the OEUK Awards! This past year our Graduate Applications Engineer Laura Carrigan won the Early Career Professional of the Year category. The OEUK Awards serve an important role in shining a light on young talent, diversity and inclusion, as well as contributions towards the transition.
But OEUK runs regular wide-ranging panels and events of different scales, and just recently Laura subsequently took part in a Young Professionals Webinar talking about the industry landscape after the publication of the OEUK Business Outlook 2023.
OEUK has over Fourteen Forums, which forum do you attend and what do you like most about that particular forum?
These forums are a great resource and we have taken part in a number across disciplines, including the OEUK Advisory Councils and also LOGIC Standard Contracts. These offer effective platforms to shape and interact on policy and industry standard practices. But there are many very pertinent forums and as an organisation we will certainly engage in even more as the industry realigns and transitions – we'd urge other members to do the same.
What are the biggest Net-Zero changes, you have seen in our industry?
One of the biggest moves has been that the transition is fast becoming the issue of our times. That has to be a good thing as it moves the dial in every industrial sector. In energy, from operators to the supply chain, companies are recognising the need to realign their strategy to reflect a changing landscape or get left behind. Energy has always been an innovative space and it holds the key to a successful transition – looking at Proserv alone, we are working with our partners, channelling our expertise, to engineer new, disruptive technologies to drive clean energy.
How do you see the industry looking in 20 years?
Looking rather different! And it needs to, so as to enable the targets around Net Zero and climate change to be met. Proserv is an all-energy company right now where we are fully committed to using innovation to generate digital solutions for the renewables segment but, at the same time, O&G remains our core activity and main business.
As the decades pass, the energy mix will evolve and the likes of offshore wind, green hydrogen and CCUS will become more and more critical to the UK's energy security and supply. But equally, O&G will remain central to global needs for some time to come.
How is your organisation driving the transition to Net-Zero?
Our technology ethos is based around regeneration rather than replacement and this can ultimately mean less waste, avoidance of the manufacturing of replacement components, and reduced carbon footprints by averting intensive interventions. The reliability of our subsea controls technology also delivers a significant reduction in CO2 emissions when compared to industry averages.
As an organisation, we have set a mission to be a Net Zero company by 2050 or sooner. We have a global team, of all talents and expertise, engaged in driving this across Proserv. It will take time but there is real commitment.