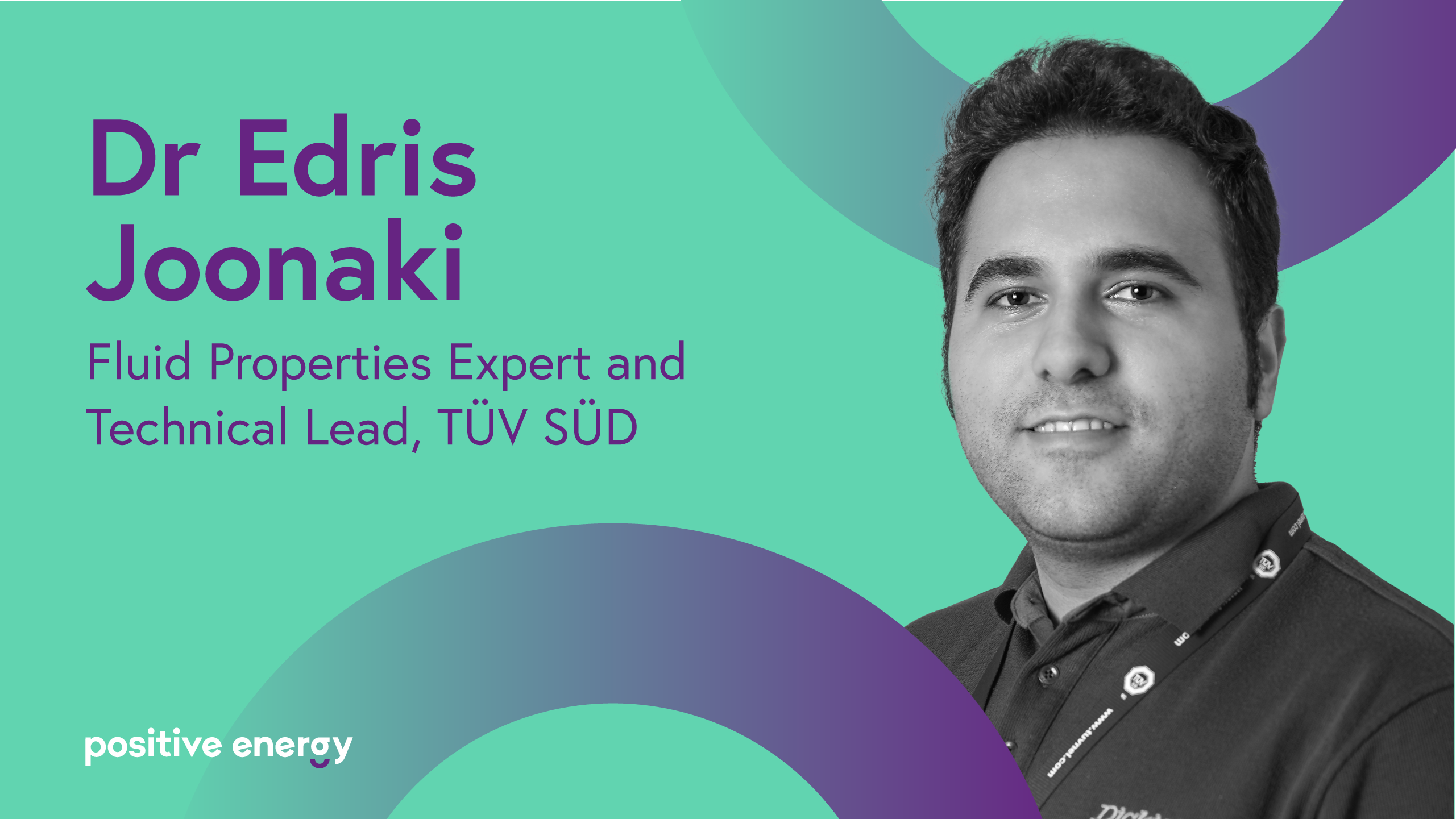 From the oil fields of Iran to a National Laboratory in Scotland – one petroleum engineer's journey to net zero.
Originally from Iran, Dr Edris Joonaki (30) moved to Edinburgh to complete his PhD in Petroleum Engineering. Six years later he now works for TÜV SÜD National Engineering Laboratory, applying his skills and experience to develop new, low carbon technology to achieve net zero by 2050.
I was born and raised in Ahvaz-Khuzestan, the most oil-rich part of Iran, where my family still lives today – it seems I was destined for a job in the oil and gas industry! I had a strong interest in engineering from a very young age and loved finding out 'how things worked'. I would constantly be dismantling and re-assembling anything I could find.
After completing A-Levels in Maths, Physics and Chemistry, a career in engineering awaited me, and so I decided to study Petroleum Engineering at the Petroleum University of Technology, one of the oldest technology universities in Iran. This provided me with a unique foundation in petroleum engineering, as well as invaluable working experience in a professional environment.
After graduating, I decided to move to Scotland to study a PhD in Petroleum Engineering at Heriot-Watt University in Edinburgh. I loved the opportunity to continue my studying abroad – to see different cultures and experience different educational and working environments. Throughout my time at Heriot-Watt University, I had the opportunity to publish a number of academic journal articles, as well as conducting ground-breaking research.
Today, I am a Fluid Properties Expert at TÜV SÜD National Engineering Laboratory, where I am responsible for overseeing different flow assurance and metering challenges in the oil and gas industry. Tackling these problems has allowed me to repurpose all the skills I've developed in petroleum engineering to date – there really are some important transferrable skills between the traditional oil and gas industry and delivering the energy landscape of the future.
I believe that achieving net zero by 2050 can be delivered, in part, through the development of two transformational technologies: Carbon Capture and Storage (CCS) and Hydrogen. The repurposing of existing oil and gas infrastructure will be important in developing and rolling out these technologies at scale – as well as extending the life of existing assets, reducing decommissioning costs and protecting thousands of jobs across the industry.
The UK Continental Shelf has the potential to play an enormous role here – from water electrolysis for green hydrogen production, to the safe storing of CO2 in underground geological formations, the region has the natural resources available to contribute significantly to the UK's climate ambitions.
I feel very positive about the future of energy. My area of work is closely linked to the decarbonisation of the oil and gas industry. The true impact of cutting-edge technology like hydrogen and CCS won't be felt until there is a large-scale roll-out across the UK. The good news is that energy operators are already taking action and there is already demand for technology needed to make hydrogen fuel cells and gas a reality.
I am especially proud to have been involved as the technical lead for various projects funded by the UK Government's Department for Business, Energy and Industrial Strategy (BEIS), specifically focused on the energy transition. Through this, I am privileged to be contributing to helping the UK achieve net zero by 2050 and am excited to see what the future holds.
For Petroleum Engineers, like myself, the industry provides an opportunity for us to repurpose existing skills and knowledge to help facilitate emerging energy transition strategies. The application of these skills to new green and clean projects, will have a direct, positive influence on tackling climate change.
How you can have your say
We need reasons to be hopeful, and we hope you'll find them while exploring our site. We'd love to hear any feedback, stories or questions you have as you join us on this journey.